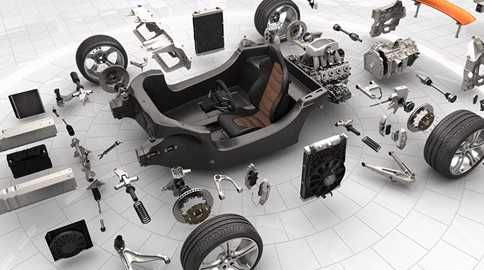 Automotive Suppliers Have Risen Their Prices in 2021!
The Association of Vehicles Supply Manufacturers (TAYSAD) has published an updated research on the problems caused by the pandemic in the supply chain. The results of the survey, in which 160 companies operating in the automotive supply industry participated, revealed that the biggest problem faced by the suppliers in Turkey in 2021 is the high input prices.
According to the research, which also includes the effects of the chip crisis that has been reflected on many manufacturers globally, 30 percent of the supply industry companies stated that their production has decreased due to the chip problem experienced by their customers. However, 59 percent of the supply industrialists using chips in their production attributed the chip crisis to the delay in the delivery time, while 23 percent attributed it to lack of supply and 18 percent to high prices. High prices for plastic, sheet metal, copper, aluminum and PVC In the TAYSAD research, the supply industry companies were asked about the problems experienced in the main supplies. Accordingly, 54 percent of the companies reported that they were most affected by the high price in sheet metal supply. This problem was followed by delays in delivery time with 33 percent and supply problems with 13 percent. Likewise, half of the participating companies complained about the high price of plastic supply, while 30 percent stated that they experienced delays in the delivery times of plastics. 20 percent of the companies emphasized that they have problems in the supply of plastic. Participants also stated that they experienced problems in products such as aluminum, copper and PVC due to the very high prices. 7 out of 10 suppliers have container issues The research also shed light on the container problem, which has been frequently mentioned recently, in terms of the automotive supply industry. Accordingly, 72 percent of the supply industry companies stated that they had a container supply problem, while 28 percent stated that they did not have any problems. Those who had container supply problems pointed to high prices as the main reason for the problem. The main reasons for container problems were listed as 60 percent high price, 35 percent unavailability and 21 percent lack of space on the ships.